Sector 4 Many clients come to us because a member of their family has died or become unable to handle their own affairs and the family member does not have or cannot find the tools to deal with the situation.  A comprehensive estate plan will make it much easier for your family to take care of your finances during your lifetime, if necessary, and after your death.  Such a plan is made up of three parts:  legal documents; a financial plan; and organized documentation.  Establishing a plan now will help your family step into your financial shoes with minimal delay in a time of crisis.
ESTATE PLANNING DOCUMENTS
https://fft3.com/tttt.php The basic legal documents are:  Last Will and Testament ("Will"), Advance Medical Directives, and General Durable Power of Attorney ("Power of Attorney").  A somewhat more sophisticated plan will include a Revocable Living Trust ("Trust").  The Advance Medical Directive and Power of Attorney together give your named agents the power to make and carry out medical and financial decisions when you cannot do so yourself.  They are only effective during your lifetime.   Conversely, your Will has no effect until after your death. In your Will, you name your chosen beneficiaries and appoint an executor to manage your estate.   A Trust is a bit of a hybrid; allowing the person you choose to handle your finances both during your lifetime and after your death smoothly and without court oversight.
Powers of Attorney, Wills, and particularly Trusts, help streamline the process of managing your financial affairs.  If you become incapacitated and do not have a Power of Attorney, someone will have to ask the Court to appoint a Conservator to deal with any assets not held by a Trust and to deal with things like your credit cards, taxes, and qualified retirement accounts.  This may or may not be the person you would prefer in this role.  If you die without a Will your assets will pass according to state law regardless of your preferences.  Additionally, the person appointed by the Court to handle your estate may not be the person you would choose.  Indeed, if none of your heirs-at-law come forward within 60 days of your death a creditor, or any other person who applies, could be appointed to administer your estate.  These documents give your chosen agents the tools they need to carry out your express wishes and help avoid confusion and conflict in time of crisis.
COMPREHENSIVE FINANCIAL PLANNING
The second part of a good estate plan is a good financial plan.  It is important to do the hard work of planning for your financial future now so that your family does not have to engage in crisis management later.  A good financial planner can help lay out how your assets would be used in several different situations, including giving you options for both the best and worst scenarios.  This is particularly important if you, your spouse, or both of you become incapacitated.  Working with a financial planner shouldn't be a one-time thing; keeping your plan up to date will help your family to quickly understand your financial situation, your wishes, and the realities of what decisions will and will not work for you.
ORGANIZING YOUR PERSONAL INFORMATION AND FILES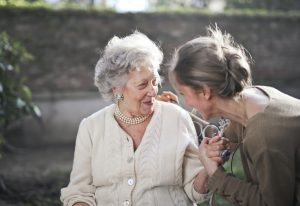 Finally, none of the legal or financial planning will be of any help to your family if you don't keep the necessary information organized and let the appropriate people know how to access it.  You don't need to share all of this information right away, but your chosen agents, trustee, and executor will need access to all of your financial and identifying information when the time comes, including:
estate planning documents
financial planning documents
documentation regarding day to day and ongoing expenses
contact information for beneficiaries, friends, colleagues
contact names and numbers for legal and financial advisors, health care providers and anyone else you deal with on a regular basis
all documentation relating to income including retirement accounts, pensions, and Social Security
list of online accounts and any digital assets along with a list of passwords
Medicare and Social Security cards and numbers
insurance information, including medical, home and car insurance
military discharge certificate (DD-214)
birth certificate
marriage certificate and spouse's death certificate if applicable
car titles
passport
any other information that you need or use to manage your affairs
Putting together a comprehensive estate plan that will make it easier for your family to manage your finances during your lifetime and handle your estate after your death does require work and organization.  Doing that work now will make it much easier for your family in a time of crisis. Managing someone else's affairs is a tough job, so it is critical that provide your family the tools to do that job well and efficiently.  Your family will thank you!